Guaranteed Rates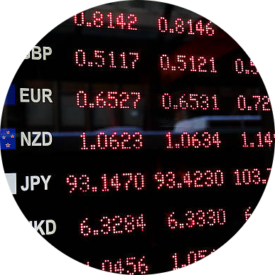 It's an eye catching headline when you see advertisements offering you the 'guaranteed best forex rate'.
But are we really being offered the best guaranteed rate and is this even possible?
Below we take a look at how a money transfer takes place, what can affect an exchange rate and the pitfalls you need to be aware of when responding to guaranteed best transfer rates to effect your FX transfer.
Guaranteed best rates 
There are thousands of institutions offering exchange rates from high street banks to small tourist outlets and online platforms, all competing for clients.
There are so many factors that influence an exchange rate, from economic outlooks, long term politics to unexpected world events that cause instant reactions - think of political unrest or unwelcome political statements. 
Due to this, exchange rates don't change every minute or even every second - but are in a constant state of fluctuation - in other words what you see now might be very different in a second or two's time.
It is basically impossible to guarantee the best exchange rate.
The role of the banks 
As you know, the world's money sits in banks and it is these banks that are at the centre of money being transferred around the world.
Banks transfer money between themselves at what is known as the mid market or interbank rates. They also carry out FX transfers on behalf of their clients - retail money transfers.
For decades they were seen as the only option for an FX transfer, but as with most things over time, innovation saw competition arrive in the form of FX brokers.
Although this competition is now there, it's worth remembering that the vast majority of transfers still involve a bank somewhere along the process, no matter what route you choose.
As such, the banks are still getting a fee even if they themselves are not who you directly deal with.
So the total fees in this case would be - mid market rate + healthy bank spread + bank fees.
The impact of FX Brokers
Whether online or on a more personal service level basis, the introduction of FX brokers can be viewed by and large as positive in reducing the fees you pay for an FX transfer. In other words: getting you a better exchange rate.
The simple fact that they are dealing in bulk amounts of money (on behalf of many clients) means they could, and can, negotiate better rates with the bank – let's call this an institutional rate as opposed to a retail rate - and still make some profit for themselves.
In addition, they were able to absorb, or negotiate away, some of the other fees associated with FX transfers such as admin fees, etc.
The downside of this is that you are reliant on the FX broker being transparent with their fees. In other words, they tell you what the mid market rate was and how much they 'added' to this before transferring your money.  
The Total fees the case being - mid market rate + reduced bank spread + FX broker spread.
The next generation of FX brokers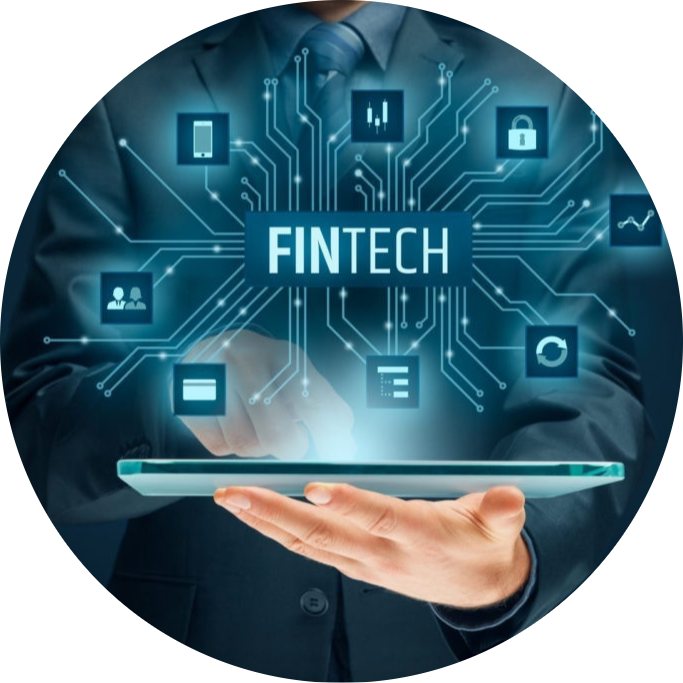 Competition, when healthy, leads to innovation and also in the case of transferring money - transparency. 
Fintech (financial companies embracing technology) is beginning to transform the way people conduct their FX transfers as well as the way companies charge.
From the above, you will have deduced that in a perfect world you would be transferring all your money at a midmarket rate, or as close to it as you can. In addition, you don't want to pay any other 'hidden' or extra fees.
This transparency and competition has cut wide spreads and stopped certain fees. Meaning that you, the client, now have the opportunity to pay even less fees - in other words, get a better exchange rate with less spread.
Although not yet common place, these FX brokers work on much smaller spreads and are happy to divulge (give you the needed transparency) as to what the interbank rate is and how much they 'add' to it. 
Our total fees now equate to - mid market rate + reduced bank spread + reduced FX broker spread.
So what's all this got to do with guaranteed rates?
As you can see from the description above, there are many parties involved in an FX transfer and many different fee types and models.
There are hundreds, or rather thousands, of banks and FX brokers competing for your FX transfer. It is simply impossible for any FX broker to monitor every bank and FX broker and guarantee to you that the rate they will give you, will be better. 
So how can they advertise 'guaranteed best rates'?
There should always be small print somewhere when it comes to claims of guaranteeing the best possible transfer rates.
Best Price Guarantee*

Call our FX dealers for an unbeatable quote

*T&C's Apply
Summary 
Thankfully, most FX brokers and banks no longer engage in the practise of falsely claiming best guaranteed rates, most who do will have small print and sadly, a few still claim this with no small print. 
The bottom line, and to be blunt, is that anything stating best 'guaranteed rate' should be viewed with a high level of healthy skepticism.